Flat Bars, Round Bars, Deformed Bars
Our Products
Flat Bars, Round Bars, Deformed Bars
Flat Bars, Round Bars, Deformed Bars
Round bar- a long cylindrical metal bar stock that is widely used in industrial applications such as frameworks, supports , bracees and axles.
Flat bar - a flat, rectangular section with square edges that comes in different sizes. This bars are widely used in construction, engineering mining, grating, support for fencing and many other industries.
Deformed Bar - Deformed bar also known as reinforcement steel and reinforcing steel, is a steel bar or mesh of steel wires used in reinforced concrete and masonry structures to strengthen and hold the concrete in tension. The surface of the deformed bar is often patterned to improve the quality of the bond with the concrete.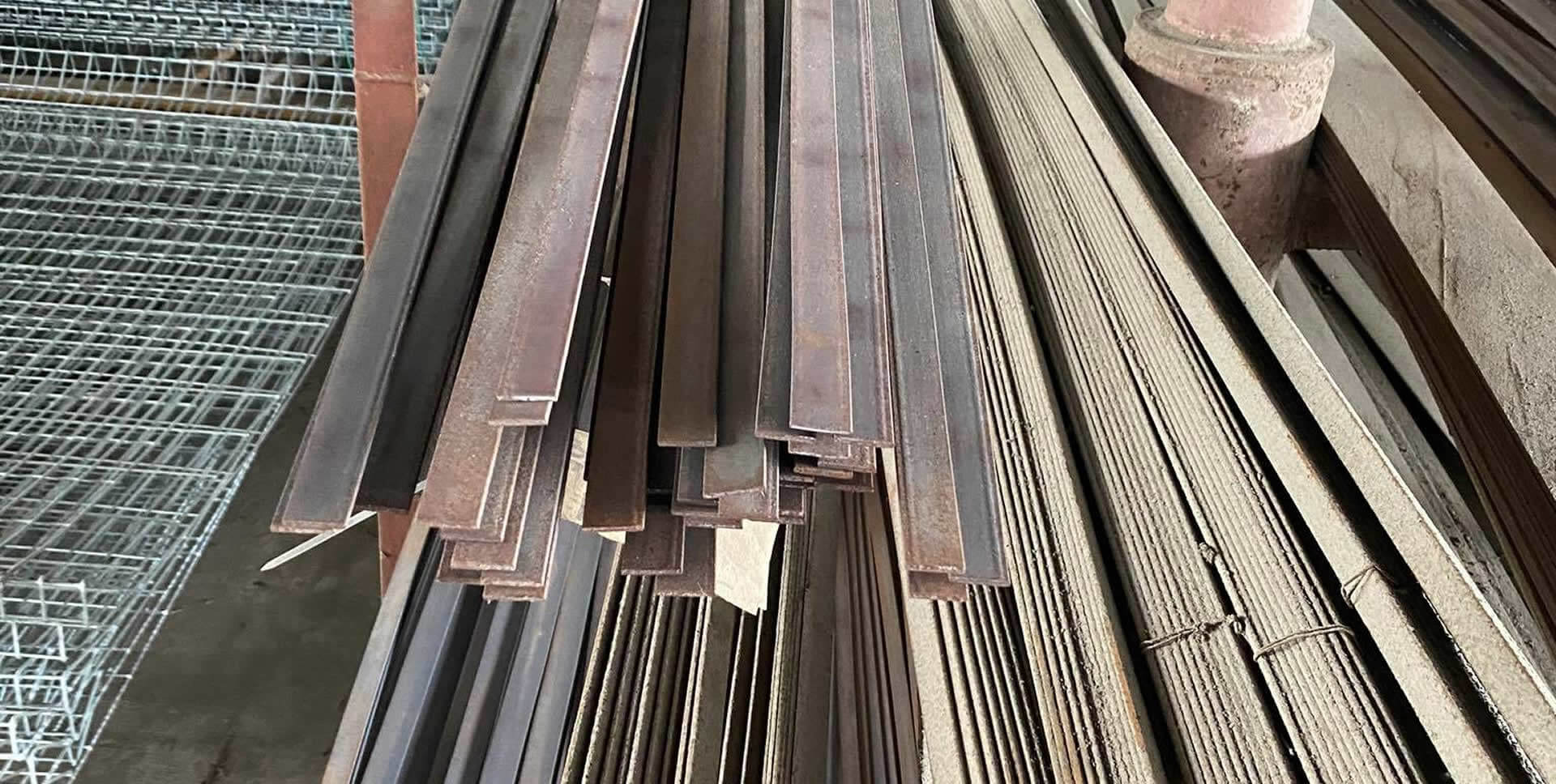 Flat Bars Specifications :
| | |
| --- | --- |
| Product | Flat Bar |
| Thickness | 3mm up to 25mm |
| Width | 12mm up to 250mm |
| Lenght | 6 Metre |
| Minimum Quantity | 1 Tone |
Round Bars Specifications :
| | |
| --- | --- |
| Product | Round Bar |
| Materials | Mild Steel / Stainless Steel |
| Diametre | 6mm up to 550mm |
| Lenght | 6 Metre |
| Minimum Quantity | 1 Tone |
Deformed Bars Specifications :
Item
PCS / Bundle
Weight / BDL
Length
Y10
138 PCS
1.020MT
12M as Standard or Customize
Y12
96 PCS
1.023MT
Y16
54 PCS
1.023MT
Y20
34 PCS
1.006MT
Y25
22 PCS
1.017MT
Y32
14 PCS
1.061MT
Y40
8 PCS
1.065MT
Book An Consultation Today